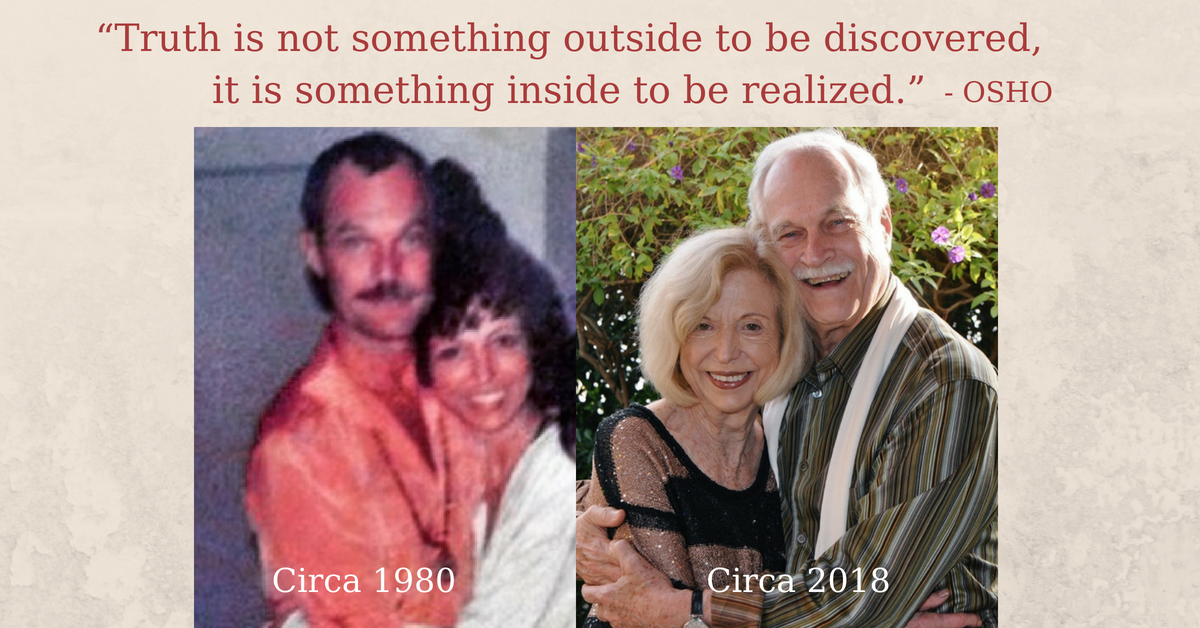 When Wild Wild Country came out as a documentary series on Netflix and made a huge splash, I made a little YouTube video about being flown to Rajneeshpuram when they were recruiting me to be a follower:
Hello Hollywood! This got me discovered by Ideapod's CEO, Justin Brown, who invited me to do the webinar with him that's below.
(I am a big supporter of Ideapod, a rare site that, like mine, invites participation to come up with what can help this crazed world, and I urge you to become an Ideapod member.)
Here's what Ideapod sent out to invite people to watch our webinar:
July 30, 2018
By Justin Brown, CEO of Ideapod

By now you've probably heard of the Wild Wild Country documentary series that premiered on Netflix on March 16th.

It tells the incredible story of the Indian spiritual master, Bhagwan Shree Rajneesh, aka Osho, who founded a commune, Rajneeshpuram, in rural Oregon in the early 1980s. Remarkably, the commune attracted thousands of people from around the world inspired by the promise of a new kind of society.

The movement also drew controversy and fell apart when significant figures from the commune ending up being charged with terrorism and jailed for immigration fraud and attempted murder.
Pennell and Hasya

The documentary series is entertaining to watch. However, there is very little exploration of Osho's teaching that caused so many people to come together to create a new way of living. It was a revolutionary project and the residents seemed to sincerely hope their ways of thinking would spread around the world. We therefore decided to talk with two people who knew a lot about that era.The full video is below, along with a transcript (Click here for the transcript that's in what Ideapod sent…ST.) Our hope is that others will be able to take the discussion further by building upon the ideas discussed here.Wild Wild Country is truly stunning. Yet, while watching the documentary series I couldn't help but think that it didn't do justice to the many thousands of people who moved to Oregon to create a new way of living.

I then came across a beautiful short video by Suzanne Taylor from Sue Speaks. She had visited the commune and expressed an opinion about the lack of focus on Osho's teachings in the documentary series. I reached out to Suzanne to discuss this issue, and she invited Pennell Rock into the discussion. Pennell was a disciple of Osho's. He visited Oregon often but lived there for only three months. Prior to Osho's sojourn in the States, Pennell lived intermittently at his Ashram in India and brought his girlfriend there. She became Hasya, who plays a major part in the documentary as she became Osho's right hand when Sheela, who was running the place, fled from Oregon. Pennell is a scholar in Comparative Religions and Philosophy, so he was the perfect person to join us for this discussion.
Justin Brown interviews Suzanne Taylor and Pennell Rock: