SUE Speaks is an advocacy for a world where we care about each other as much as we care about ourselves.

We're in a period of gestation now, as we explore how we can bypass governments, that are imploded in the ways of the past, to get power to the people to create the future. In the meantime, this website is a scrapbook, full of information and inspiration, guaranteed to reward exploration!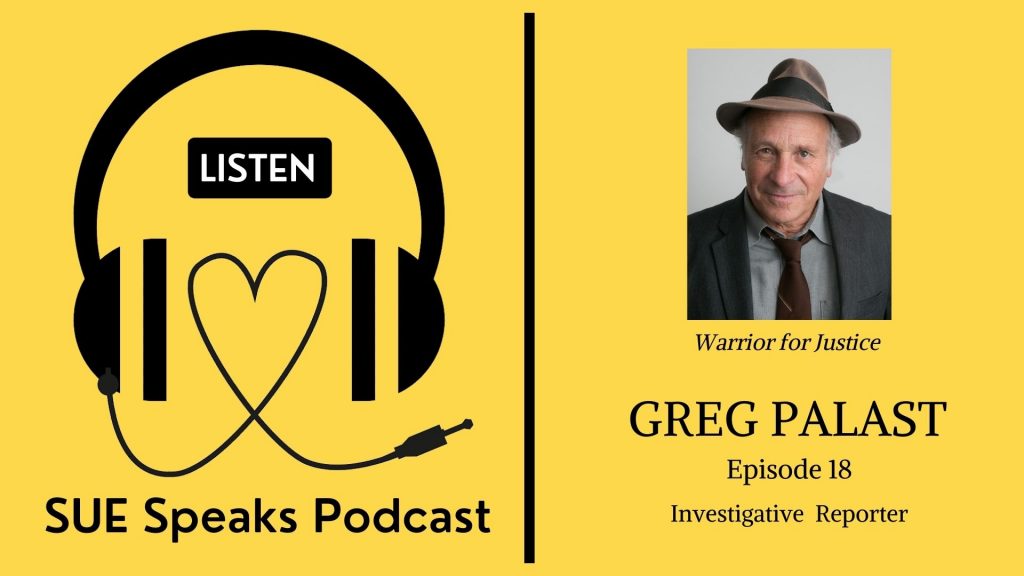 About the SUE Speaks Podcast: How can we change our worldview? On my podcast, Searching for Unity in Everything, I explore this question. Guests come from a wide range of backgrounds and disciplines, but they all have one thing in common: they're deep and original thinkers who could change the world.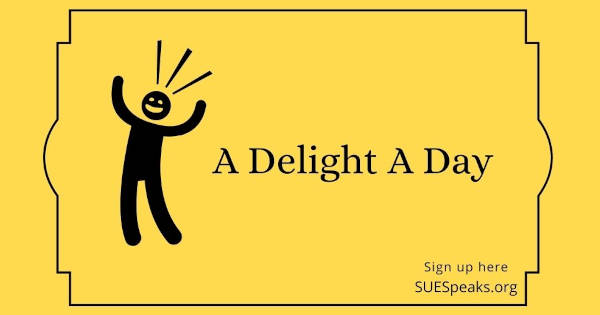 A DELIGHT A DAY: These daily charmers are little love notes meant to lift your spirits, make you laugh or smile or even shed a tear, and get inspired by how good humanity can be. It's my gifting something sweet as we muster through tough times.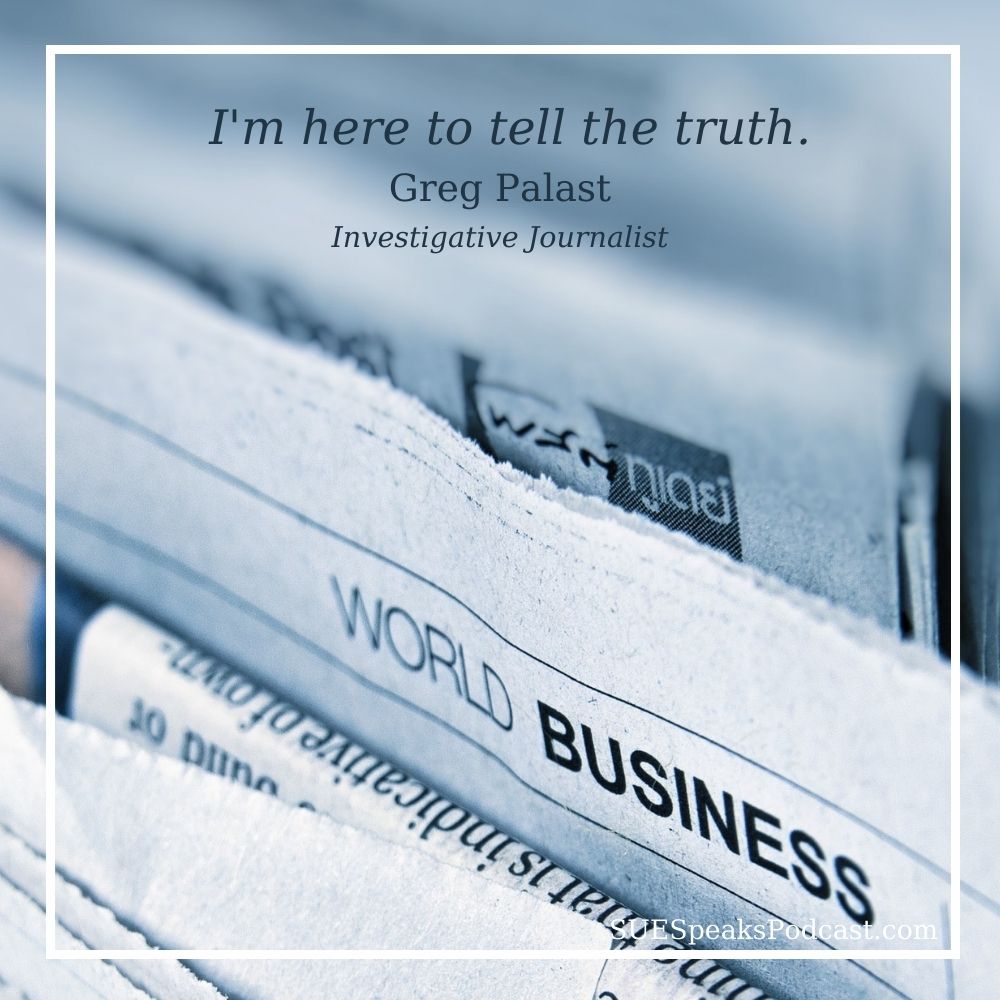 Greg Palast – Warrior for Justice | Podcast Episode 18
I wish I had a partner as interesting and entertaining and as passionate as Greg Palast, a treasure of an undercover investigative reporter who has the back stories on major political scandals of our day. He's too good at unearthing them not to draw the antagonism of the conservative, reactionary world — so much so […]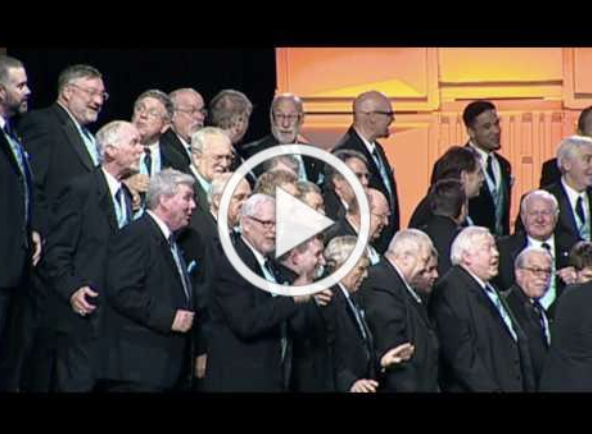 What I Would Do if I Ran the World
Here's the spirit. It's a previous Delight. We start with food, shelter, education, and health care for every human being on earth. That would create the playing field. Here are the merits of UBI in my program to introduce it in L.A. when hardly anyone knew what UBI was.
.
Next, we'd need the attitude. Equalize the world and then gentle it. We could use a worldwide campaign to make the world a kinder place. I am working on this: https://www.kindnessminute.net. It isn't public yet. For one minute a day, we want millions of people at the same time in every time zone to focus on kindness. The launch is scheduled for the equinox in March.
I'm hustling for an ad hoc Wisdom Council. One power person could call others to work out what they would do if they ran the world. I bet the world would listen. A billionaire could get people who have so much money to switch from the pleasure of acquiring to the joy of giving, or a committee could call other thought-shapers to the table – rabble rousers like Michael Moore, Robert Reich, Oprah, Greg Palast, Marianne Williamson. They could raise a flag for other luminaries to rally round.
Being isolated from each other is counter to the essence of being human. And even when we're free to mingle, there's lots of loneliness and separation. But, instead of the only recourse being to talk to a therapist, I'd have everyone in an 8-person Circle of Trust where people listen to and help each other.
And even now we could make a leap by moving to the life-giving Norwegian prison system.
With this being the last of Round One of A DELIGHT A DAY, the time I've spent with what's wonderful about humanity as I've collected our Delights has been uplifting. And, I'm still on the directive I got from some automatic writing I did in 1989 telling me to charm the world. Stay tuned for Round Two of our Delights being uplifting and inspirational to us all!