IS THE WORLD ABOUT TO CHANGE IN A FUNDAMENTAL WAY?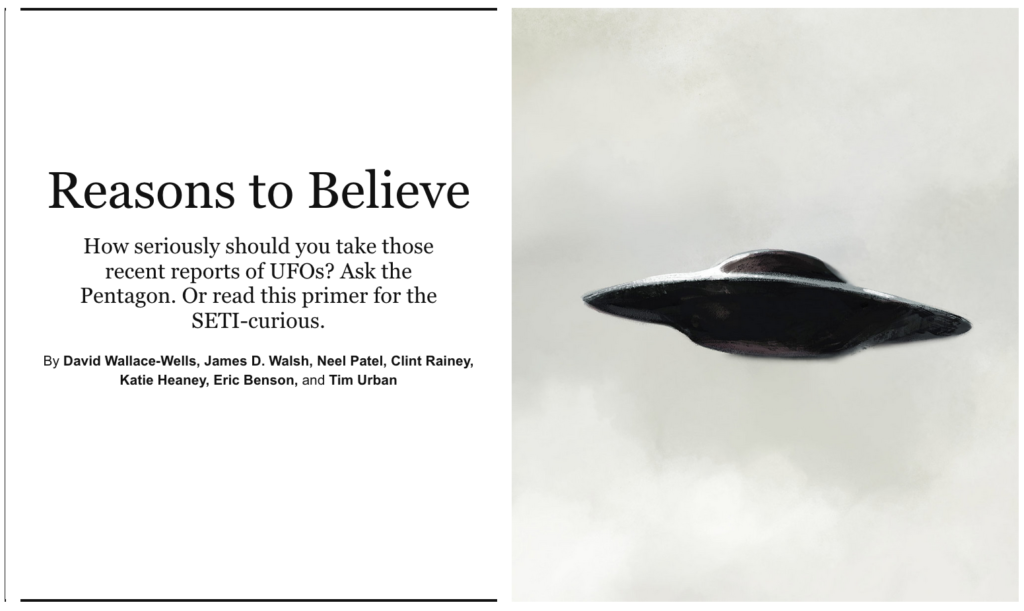 "Could extraterrestrials help us save the Earth?"
"We'd have to be dead above the neck if we weren't interested in this."
This New York Magazine piece comes on the heels of a The New York Times article that let us know about government interest in UFOs. More and more stories that came from the fringe are all of a sudden popping up in mainstream media.