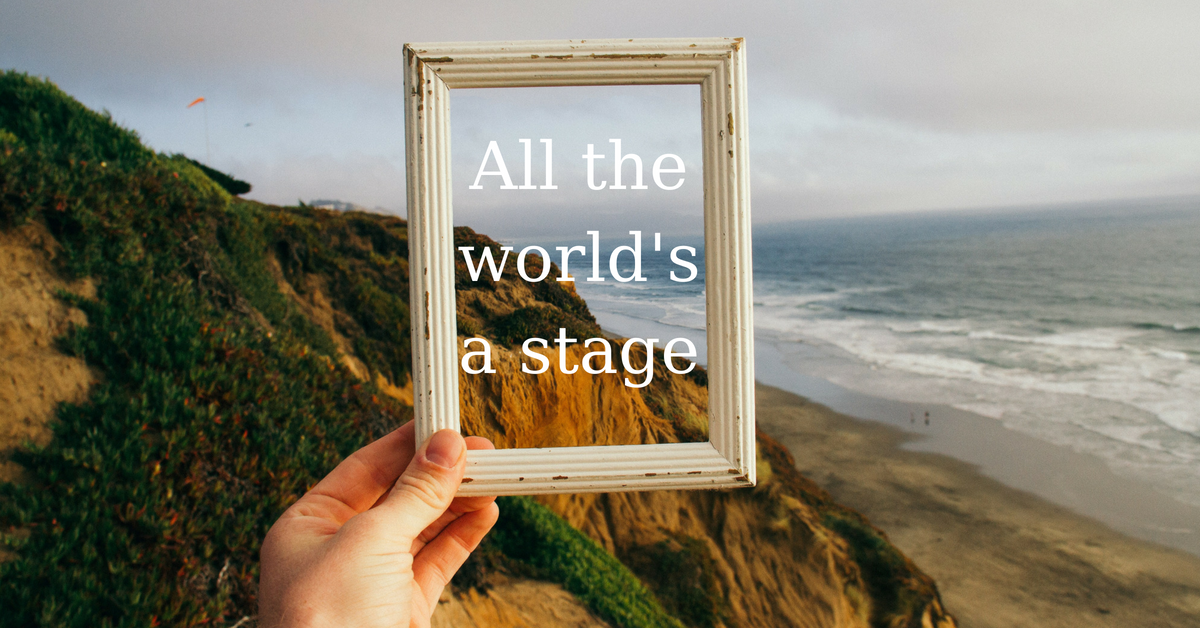 I find it helpful to think about the meaning of life and what I am doing here. The deeper I understand the point of life, the smarter I can be about how to live. One of the things I keep asking myself is what it would take for me to feel content, let alone happy.  But, content will do — to create equilibrium to think and to choose my actions intelligently.
I'm with Socrates saying the unexamined life is not worth living. Ever since the human potential movement pushed me beyond where being a wife and mom was the main frame for my life, I've thought about what the basics are that I need for my well-being.
I think that's a good topic to talk about. We get food for thought from one another. And, since engagement is what this site is here to serve, how about telling me what you need to keep you going? Would you do a little introspection and see what you come up with? Maybe we can inspire one another to more profound insights that lead us to more satisfying choices!
A while ago, I settled into being creative and being appreciated as my bottom lines. Lately, I've been thinking that has morphed to having a good game to play, which covers both those bases.
There are two quotes that, together, frame that game perspective in a way that gives me guidance:
All the world's a stage,
And all the men and women merely players;
They have their exits and their entrances;
And one man in his time plays many parts…
― William Shakespeare, As You Like It

We're not here forever. We enter at birth with an allotment of so many years to play out our drama. We get what we get and we have to figure out what to do with it.
I am informed about that by this quote that's at the start of a book by a lesser-known sage:
Seek, above all, for a game worth playing. Such is the advice of the oracle to modern man. Having found the game, play it with intensity – play as if your life and sanity depended on it. (They do depend on it.) Follow the example of the French existentialists and flourish a banner bearing the word "engagement." Though nothing means anything and all roads are marked "NO EXIT," yet move as if your movements had some purpose. If life does not seem to offer a game worth playing, then invent one. For it must be clear, even to the most clouded intelligence, that any game is better than no game.
― Robert S. de Ropp, The Master Game: Pathways to Higher Consciousness

Here's a bonus from that wonderful de Ropp book:
To emerge from this narrow shell, to regain union with the universal consciousness, to pass from the darkness of the ego-centered illusion into the light of the non-ego, this was the real aim of the Religion Game as defined by the great teachers, Jesus, Gautama, Krishna, Mahavira, Lao-tze and the Platonic Socrates.
And I happened to come across this comment on de Ropp's book that I agree with:
THIS IS AN IMPORTANT BOOK TO READ WHEN YOU ARE YOUNG. ACTUALLY, THIS IS AN IMPORTANT BOOK TO READ ANYTIME YOUNG OR OLD. AND IT IS CERTAINLY WORTH A RE-READING. ALTHOUGH WRITTEN IN THE 60s IT IS JUST AS RELEVANT NOW AS THEN.
What are your essentials for staying positive? What keeps you moving forward everyday?