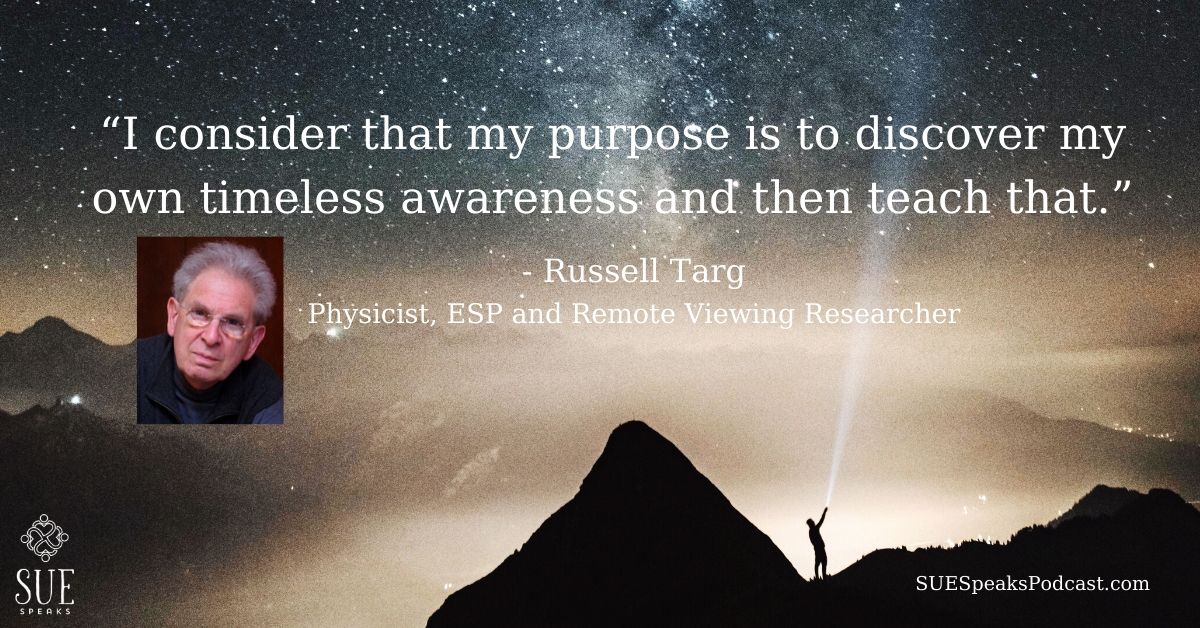 It's thrilling that 100,000 more viewers every month watch a TED talk about​ ​remote viewing that my friend, Russell Targ, did for me: click here to watch. It's up to​ 5 million views as of this writing. It's full of the "Ideas Worth Spreading"​ ​that TED presumably is all about, yet it caused TED  to cancel the license they'd given me to produce TEDx West Hollywood so that I ultimately​ ​delivered my program, Brother Can You Spare a Paradigm?, or, Making the​ ​Quantum Leap, on my nickel.
You can learn a lot about remote viewing, a capacity we all have to "see"​ ​what exists in a distant place we've never been to, in Third Eye Spies, a​ ​documentary about his work that Russell finished this year and is streaming​ ​now on Amazon Prime. Tune in and find out about the lab Russell had​ ​at Stanford Research Institute (SRI), funded by the CIA to use remote viewing to spy on the Russians during the Cold War. The lab also had some​ ​victories that are beyond belief yet they occurred, like finding the trail to Patty​ ​Hearst after she was kidnapped and working with Uri Geller doing some​ ​"mind reading" that seemed impossible.
In my quest for what could shift our worldview to where we care about each​ ​other as much as we care about ourselves, remote viewing and the ESP that​ ​Geller is so adept at give evidence of how connected we are in one cosmic​ ​soup. Russell, a physicist of some renown who worked on developing the​ ​laser, helps us get beyond our cultural attachment to old Newtonian ideas of a universe running on cause and effect where separation is the name of the​ ​game.